Paul Smith Contemporary Ceramic Art Figures
Paul Smith's

Contemporary Ceramic Art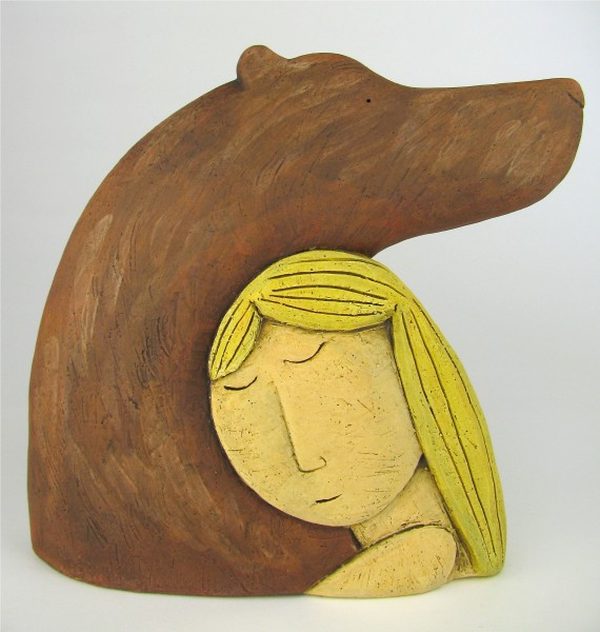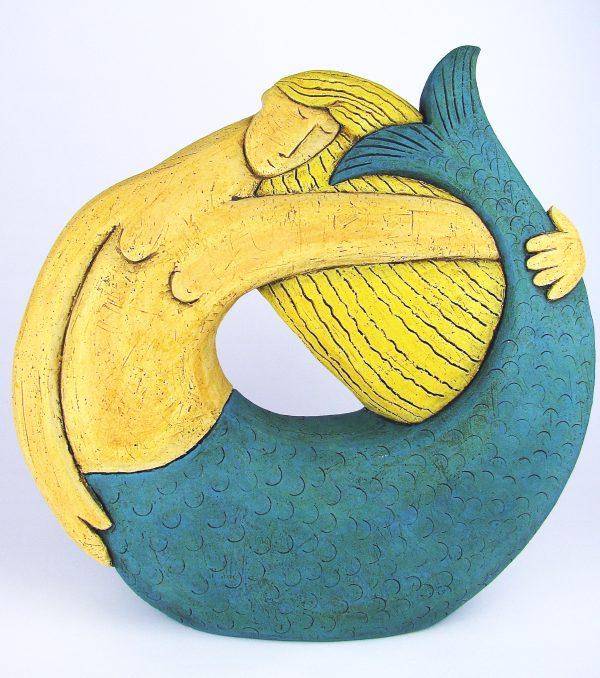 Fables, Romantic Tales and Tall Stories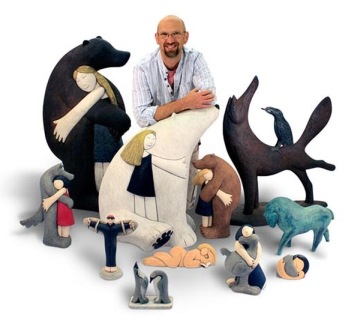 Paul Smith is master of both contemporary ceramic art and storytelling.  In our collective memories, perhaps we can recall sitting round the fire, listening to the story-tellers recount their fables and fairy tales?  People have never lost their love for this type of enigmatic homily and are always seeking it out. 
It is that allure the movies use to hook us in, and, in the same way, ceramicist Paul Smith has the capacity to intrigue and charm us.

The clue to Smith's message is in the way he carefully constructs his titles;  "Forest Spirit" and "Waiting For My Ship To Come In" are beautifully evocative.   You get the picture of how this lovely contemporary ceramic art works....

An Art-form Dating From the 6th Century BC
There is a magnificent sense of layering in Smith's work.  He teaches without preaching, amuses without being patronising, provokes without being insulting but above all forewarns without being disturbing. 

Aesop was a master of perfecting the art of the gentle metaphor with his animal tales.  His aim, within his own civilisation, over 2400 years ago, was to impart a gentle sense of morality and to observe social morays in order to keep a watchful eye on them.  Although his stories were children friendly, ultimately they were aimed at their parents.  Smith's art, similarly, is series of tableau for adults - very ancient in origin - and yet he brings it to us with the most accessible, modern articulation.

Smith's Buffer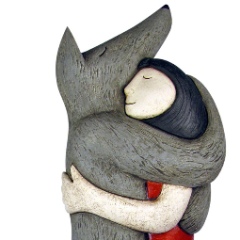 In times of economic hardship and problems, people seek to escape the mundane and doleful aspects of day to day life.  Fairy tales, fables, and the supernatural (as in Victorian times) are always especially popular during difficult periods - sustaining us and inspiring us as we worry about our jobs and businesses. 
We all need perks to lift morale, telling us the world is a good place and we are doing fine.  Paul Smith gives us both a morale boost and moral sound check.  This explains Smith's popularity and why we all have an inner glow when we look upon this lovely man's art.
Smith Creates a series of different perspectives which shield, inform and protect us at the same time.

You can probably tell we are fans of Paul Smith, and are glad he chose to work in the world of ceramics, so we are therefore able to feature his work here.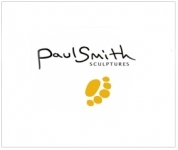 ---
HomePage

--›
Sculptural Ceramics
--› Paul Smith Contemporary Ceramic Art Figures