The Upcycling Ideas of Melody Rose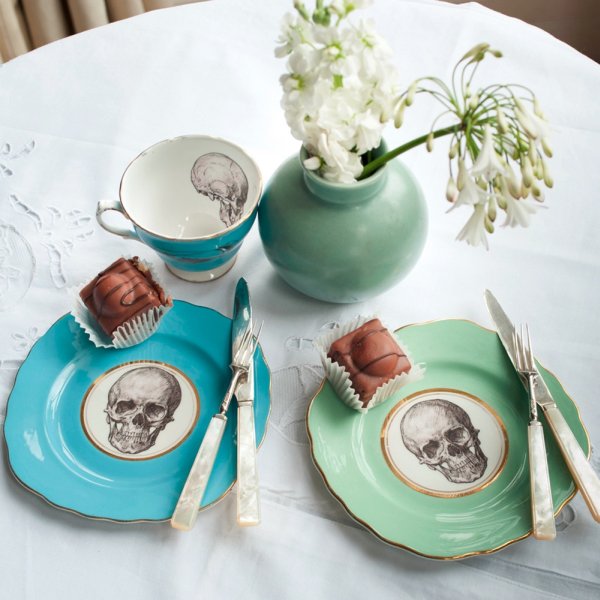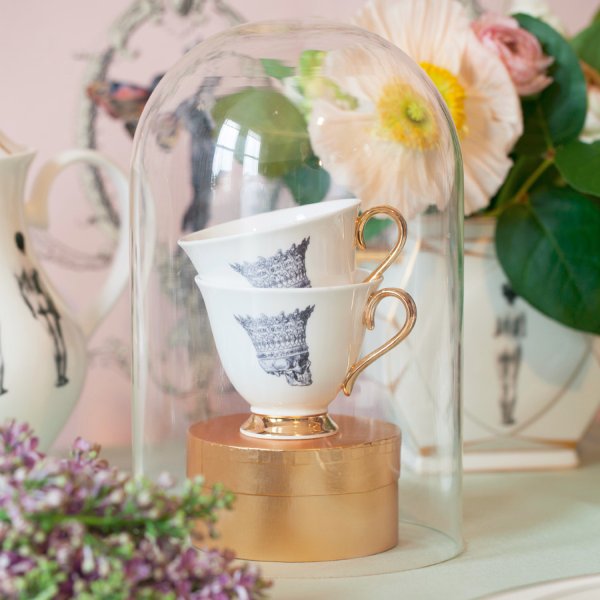 New Fashioned China
Upcycling ideas are an illumination of the post-modern age.  Let's say when we first came across the genre of upcycling Gran's precious vintage china, we were hotly excited and altogether pleased.  For us, it heralded a dawning of the age of re-enlightenment and confirmed something we always knew - that good old fashioned English china was cool.

At first it was all about the quirky avant-garde stylists who know what's hot and what's not.

Then, with the carefully considered work of Melody Rose, she began to get the zeitgeist mix of fun, fashion and true integrity that can move something more towards a greater acceptance.

So, still hot and on the cutting edge, Melody is bringing out a new collection of bone china.  The range seems to us partly a passing reference to modern artist Damien Hurst's skulls.  We love the juxtaposition of this up-tempo flair art with a finely laid out table setting - genius!

Three Collections
In fact Melody Rose has three collections - Modern Surrealist, Urban Nature and Rock and Roll.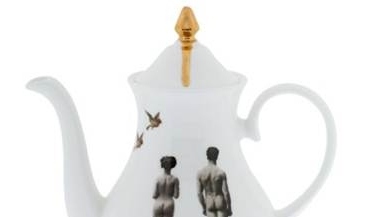 Modern Surrealist is rather like what you would never show to the vicar - more bare bottoms and cup cakes, vicar?  It's not just the gilding that's flashing.  We are loving the detail of the coffee pot lid gold flash detail on this collection.  Just sumptuously scintillating.  Check it out.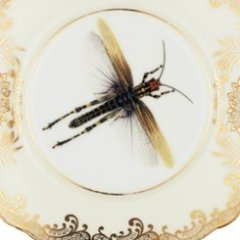 Urban Nature is for David Attenborough aficionados.  In some ways we feel this is the most restrained of the collections, but in other ways, it shows transfer images never before seen on fine china in quite this way.  For example, the dragon fly close up detail was never quite seen before used with classical scrolled edging.  The butterflies escape from a conjurer's hat - suggesting their magical fragility.  Has the bird escaped the cage, or is she trying to get back in?  These are the questions we find ourselves asking.
Rock & Roll
The Rock and Roll collection creates images of pin-up girls alongside rocker imagery of skulls.  Apart from Hurst, We immediately thought of D H Lawrence and his fascination for "The quick and the dead" ('quick' being Lawrence's old fashioned term for 'very much alive').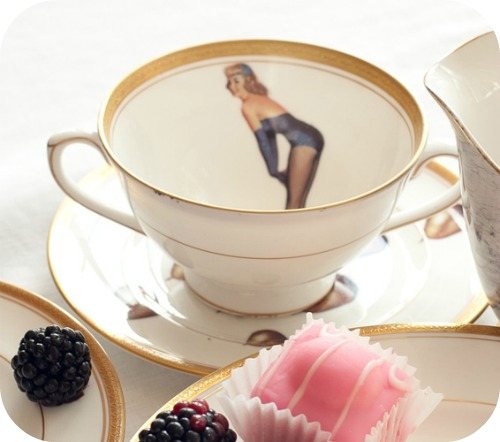 What we like is the attention to all the classical, vintage details like the hand gilding and traditional glazing.
There are three sizes of plates to choose from, sugar bowls, tea and coffee pots, cups & saucers and also cake stands.
---
HomePage

--›
Upcycling
--› Melody Rose