Schneider - Urban Jewellery
The Urban Jewellery of Porcelain Bling
Urban jewellery from Schneider uses traditional porcelain techniques to produce street art style necklaces, brooches and bling.  Elemental, mysterious, dangerous, don't mess with Schneider, but do buy her jewellery.  Customize your own photos, and ask nicely and you can bling your own designs.  Think of all those difficult people you need to buy presents for......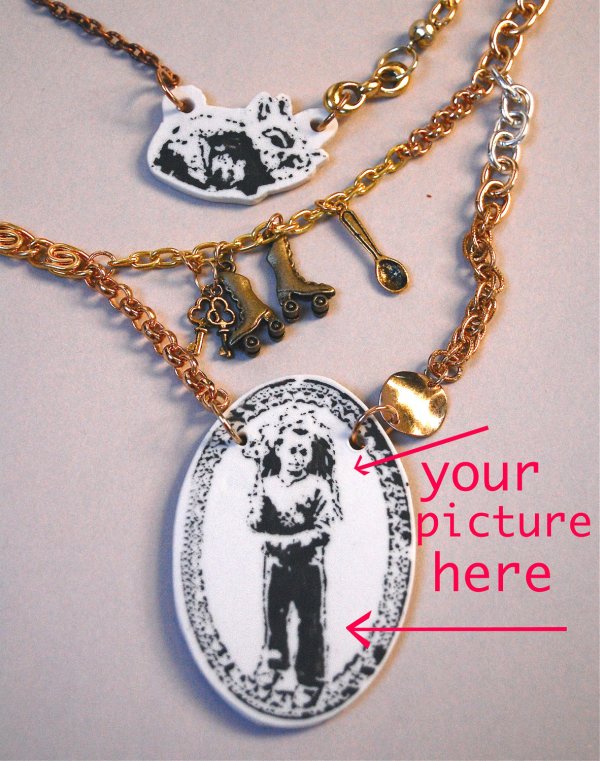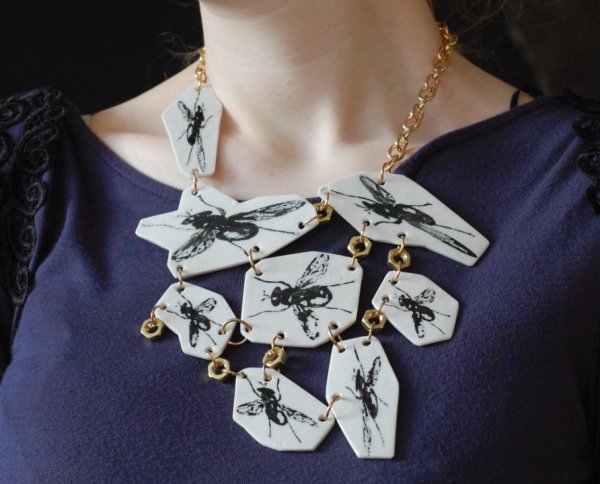 Buy Schneider's ceramic jewellery here
For some people you know, buying gifts for them, for that special occasion, that birthday, that xmas pressy, is the ultimate intimidation for you.  You know the people I mean.  Everyone has one of those 'difficults'.
Tune into Schneider's urban jewellery and it's a win-win.
On the other hand, for some people, Schneider's jewellery is ultimate self-purchase.  Peter (co-founder of Ceramic Fusion) says:-
"Yes I've met those people - I'm married to someone who loves Schneider jewellery and wants to, let's say, expand her collection".
So Schneider's work is bling without the gansta thing and jewellery without the jewels.  It's messages without politicians, craft without craftiness and art without artiness.

Schneider also makes a range of hugely enjoyable contemporary ceramics which are featured on this site (see the 'Contemporary Ceramic Artists' section).

The point about Schneider is she takes the ordinary (the medium of ceramic jewellery for example) and re-invents it.  As all good artists do (see Van Gough's old chair in his old dilapidated room), she takes ordinarily unremarkable items (a house fly, a bunny rabbit, a road sign) and uses her own brand of alchemy to mutate them into art and self-expression.
Will we ever know who Schneider is, what her images are trying to tell us?  No.  Schneider is not a brand, she doesn't broadcast explanations, she simply makes urban jewellery (and tableware).  She makes images for her own reasons and if we like them (which we do here at Ceramic Fusion), all well and good, of not, so what?

---
HomePage

--›
Ceramic Jewellery
--› Schneider - Urban Jewellery